Why Choose CrownView Co-Occurring Institute
Crownview Co-Occurring Institute stands apart for its expert dual diagnosis treatment in San Diego. Treating dual diagnosis requires expert care. Virtually no patient can endure both the ravages of substance abuse and the trauma of mental illness alone – as one conditions leads to and feeds into the other.
Personalized Care
Mental illness and addiction is as unique as the individual that suffers from it. At CrownView, we give personalized care that meets your physical and emotional needs to focus your plan on successful long-term recovery
Healing Environment
Our compassionate facilities are a peaceful environment in which we offer safe healing alternatives for those who hope to find the serenity, strength and focus needed to overcome addiction.
Evidence-Based Treatment
Using evidence-based practices, our experts create individualized and comprehensive plans that treat many forms of mental illness, addiction and co-occurring mental disorders influencing the addiction.
Holistic Recovery
Our team of dedicated professionals provides recovery support through holistic treatment services that can help you reclaim control of your life.
"I couldn't be more grateful for CrownView. This is the real deal."
I couldn't be more grateful for Crownview. This is the real deal. We've dealt with several other institutions, and these people really care! They are completely committed to helping every person who walks through the door, as long as that person is willing to do the work.

They have phenomenal doctors and therapists and other professionals, among the best I've ever seen. The house managers and other staff are special in that they really, really care!

E Turley – Google review
Meet Some of Our Team
Mark Melden, DO/DABPN
Psychiatrist, CEO/President
Dr. Melden has over 14 years of experience as a clinician specializing in treating child and adolescent, adult and geriatric clients in a variety of different treatment settings including in- patient and out-patient environments. He specializes in the psychiatric evaluation, complementary therapy approaches, and medical management of individuals suffering from mental illness.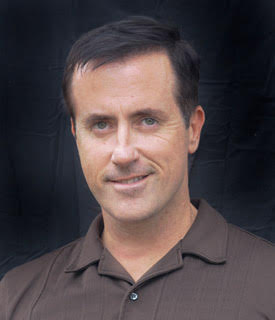 Nathan Kuemmerle, MD
Psychiatrist
Dr. Nathan Kuemmerle graduated from UC Irvine-College of Medicine with General Adult Psychiatry Residency training in Los Angeles. He has trained extensively in UCLA, Cedar-Sinai, VA and L.A. County systems. As an outpatient psychiatrist, Dr. Kuemmerle has worked extensively in California, including Downtown Los Angeles, Northern California, South Central, West L.A., and now Carlsbad.
Laura Hopper, Ph.D.
Psychologist
Laura Hopper is an experienced psychologist with a strong background in psychological and neuropsychological evaluations, including the speciality of working with retired athletes. She has an extensive background in diagnostic and treatment planning, and in vocational testing. She has worked closely with our family interventions and both individual and group therapy programs.
Take the First Step
Our facilities in San Diego are ideally equipped to help you or someone close to you regarding multiple levels of mental health disorders which could include schizophrenia, PTSD, depression, anxiety, co-occurring disorders, drug addiction, and alcohol addiction. We encourage you to contact us if you're ready to seek professional help for these challenging conditions.